---
Offal is the utilization of the part of the animal that is not normally used in the more traditional cuts, and which is often discarded, preventing the public from appreciating a type of traditional cuisine that is gaining more and more followers every day.
At El Capricho we have ox offal, with different products that will allow you to learn to enjoy traditional recipes and often unknown stews.
Ox offal allows you to discover new flavours and textures. You will find everything from the famous ox tripe and oxtail (the best known) to hidden treasures such as ox heart, liver and leg.
What is the origin of El Capricho's casquería products?
All our offal products come from our oxen reared in total freedom and outdoors on our farm (where they live in the best conditions), which allows us to produce products of the highest quality.
How and when will I receive the offal products at home?
They are shipped frozen with liquid nitrogen to guarantee all their properties within an optimum state of conservation. You will receive your order in 24/72 hours.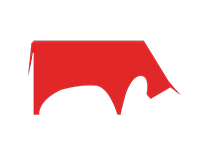 ENJOY THE BEST BEEF STEAKS AT HOME WITH EL CAPRICHO ONLINE SHIPMENTS IN 24-48H TO PENINSULA, BALEARIC ISLANDS AND EUROPE.
CANARY ISLANDS SWITZERLAND, NORWAY & FINLAND CONSULT.