---
Selection of different ox and cow sausages, made following the traditional process. We offer cold cured and smoke cured sausages, preserving the tradition of León in the case of chorizo and ox sausage. 
Enjoy sausages made from our animals, ideal for an appetizer or a snack with typical products of the local gastronomy, and with the flavour of animals that enjoy unbeatable living conditions.
Dare to try a different product with the best of cured meats, but with that special touch that beef gives it. Try the cured beef tongue and discover an exceptional starter.
How and when will I receive my charcuterie at home?
You will have them at home ready to enjoy in 24/72h. El Capricho's charcuterie products do not need to be refrigerated and are packed at room temperature.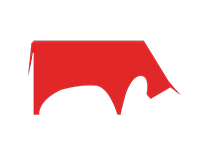 ENJOY THE BEST BEEF STEAKS AT HOME WITH EL CAPRICHO ONLINE SHIPMENTS IN 24-48H TO PENINSULA, BALEARIC ISLANDS AND EUROPE.
CANARY ISLANDS SWITZERLAND, NORWAY & FINLAND CONSULT.