---
Buying home-made food online with home delivery has never been easier. We offer some of the Bodega El Capricho Restaurant customers' favourite recipes, such as meatballs, steak tartar and lasagna and many other dishes that you can enjoy comfortably at home.
Buy quality food and receive it at home in the same conditions as in our restaurant. Healthy recipes that will allow you to prepare delicious dishes in minutes!
How and when will I receive my El Capricho home-cooked meals?
El Capricho's home-cooked meals are prepared during the weekend and delivered during the following week, to ensure that they arrive in perfect condition and without the need to add any preservatives.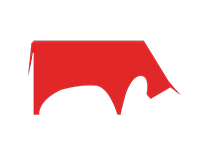 ENJOY THE BEST BEEF STEAKS AT HOME WITH EL CAPRICHO ONLINE SHIPMENTS IN 24-48H TO PENINSULA, BALEARIC ISLANDS AND EUROPE.
CANARY ISLANDS SWITZERLAND, NORWAY & FINLAND CONSULT.