---
Ox meat has very healthy properties. It contains minerals, vitamins and proteins with high biological value. It has a unique flavour, texture and smell. Although the best known way to eat it is by means of exceptional beef steaks, as they are huge animals there are many little-known cuts of beef. All of them will delight any meat enthusiast.
Enjoy the best of El Capricho's oxen meat with cuts such as sirloin, sirloin steak, neck of beef (among others) and add an exceptional meat to your diet.
Find your favourite cut of beef and try new cuts such as ossobuco or llana de buey, or give a different touch to your meatballs with 100% beef minced meat.
What is the origin of El Capricho's beef cuts?
All the beef cuts come from our oxen from El Capricho's farm in Jiménez de Jamuz (León).
How and when will I receive my beef cuts?
You will comfortably receive any beef cut product at home within 24/72 hours. These products are sent deep-frozen in liquid nitrogen, in order to maintain all their organoleptic properties intact.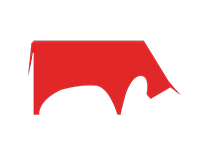 ENJOY THE BEST BEEF STEAKS AT HOME WITH EL CAPRICHO ONLINE SHIPMENTS IN 24-48H TO PENINSULA, BALEARIC ISLANDS AND EUROPE.
CANARY ISLANDS SWITZERLAND, NORWAY & FINLAND CONSULT.