---
The cecina is one of the most appreciated products of León. It has been prepared the same traditional way for thousands of years, with natural products and a lot of love. 
You can buy cecina online and choose between different types of beef cecina, from José Gordón's selection to premium or extra cecina. Just choose between the size you like and get ready to enjoy a delicacy of kings!
You can also buy cecina from León cows or try the sliced cecina format instead. Anyway, once you choose your cecina, you will surely make the right choice. Would you like to enjoy El Capricho's cecina?
What is the origin of El Capricho's ox and cow cecina?
Our cecinas are made only with 100% beef or ox meat, raised outdoors in a unique environment such as our farm in Jiménez de Jamuz (León). It comes from animals of different breeds such as Retinta, Cachena, Vianesa, Rubia Gallega, etc.
What is the difference between the different types of ox cecina?
Premium cecina is obtained from cuts that have a higher fat infiltration. It is aged for a longer time in our cellars, in some cases for more than four years, making it an unrepeatable and exclusive product. Any of El Capricho's beef or beef jerky will not leave you indifferent.
Is it better ox cecina or cow cecina?
They are products with different characteristics, which come from the attributes of each animal. The best way to decide which is your favourite is to try both cecinas!
How can I enjoy El Capricho's cecina?
You can use El Capricho's cecina to prepare starters such as croquettes, give a different touch to any salad or cut it into thin slices and serve them on a plate. You can also use it to make a cachopo de cecina or a salad. The possibilities for making the most of this product are endless!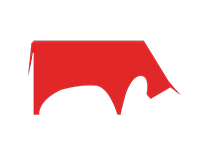 ENJOY THE BEST BEEF STEAKS AT HOME WITH EL CAPRICHO ONLINE SHIPMENTS IN 24-48H TO PENINSULA, BALEARIC ISLANDS AND EUROPE.
CANARY ISLANDS SWITZERLAND, NORWAY & FINLAND CONSULT.