---
Steaks are something special. They are one of the most appreciated cuts from cows and oxen, since they offer an unforgettable experience. At El Capricho you can buy your steaks online, choosing between different options. 
From the special beef steak (matured for more than 140 days) to working cow steaks, and other selected cuts such as the T-bone steak.
Choose your favourite authentic beef steak from the best cows and receive it at home in 24/72h, all with controlled-temperature. These are exactly the same 'chuletones' that we serve at Restaurante Bodega El Capricho.
Give your palate a tribute and bring home an exclusive product, lovingly cared for over the years and with unrepeatable organoleptic properties.
Which is the origin of El Capricho's ox and cow steaks?
Our ox and cow steaks are from ancestral breeds of animals such as the Galician Blonde, Morucha, Sayaguesa, Tudanca and many more. Our animals are reared on our farm in total freedom and outdoors, in a unique environment. They spend years until they reach their fullness and reach the ideal age and musculature.
What difference exists between the different oxen and cows steaks?
There are no two oxen or cows alike, so each steak belongs to an animal with different characteristics, as the premium steaks come from exceptional and unique animals, with different ages and morphological properties. Any 'chuletón' from El Capricho will provide you a unique experience.
Is it easy to prepare a steak at home without a grill?
How and when will I receive my steaks at home?
Within 24/72 hours, you will comfortably receive your ox or cow steak, vacuum-packed and refrigerated. This way, you can enjoy it immediately or freeze it if you want to eat it later.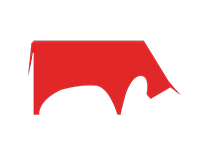 ENJOY THE BEST BEEF STEAKS AT HOME WITH EL CAPRICHO ONLINE SHIPMENTS IN 24-48H TO PENINSULA, BALEARIC ISLANDS AND EUROPE.
CANARY ISLANDS SWITZERLAND, NORWAY & FINLAND CONSULT.